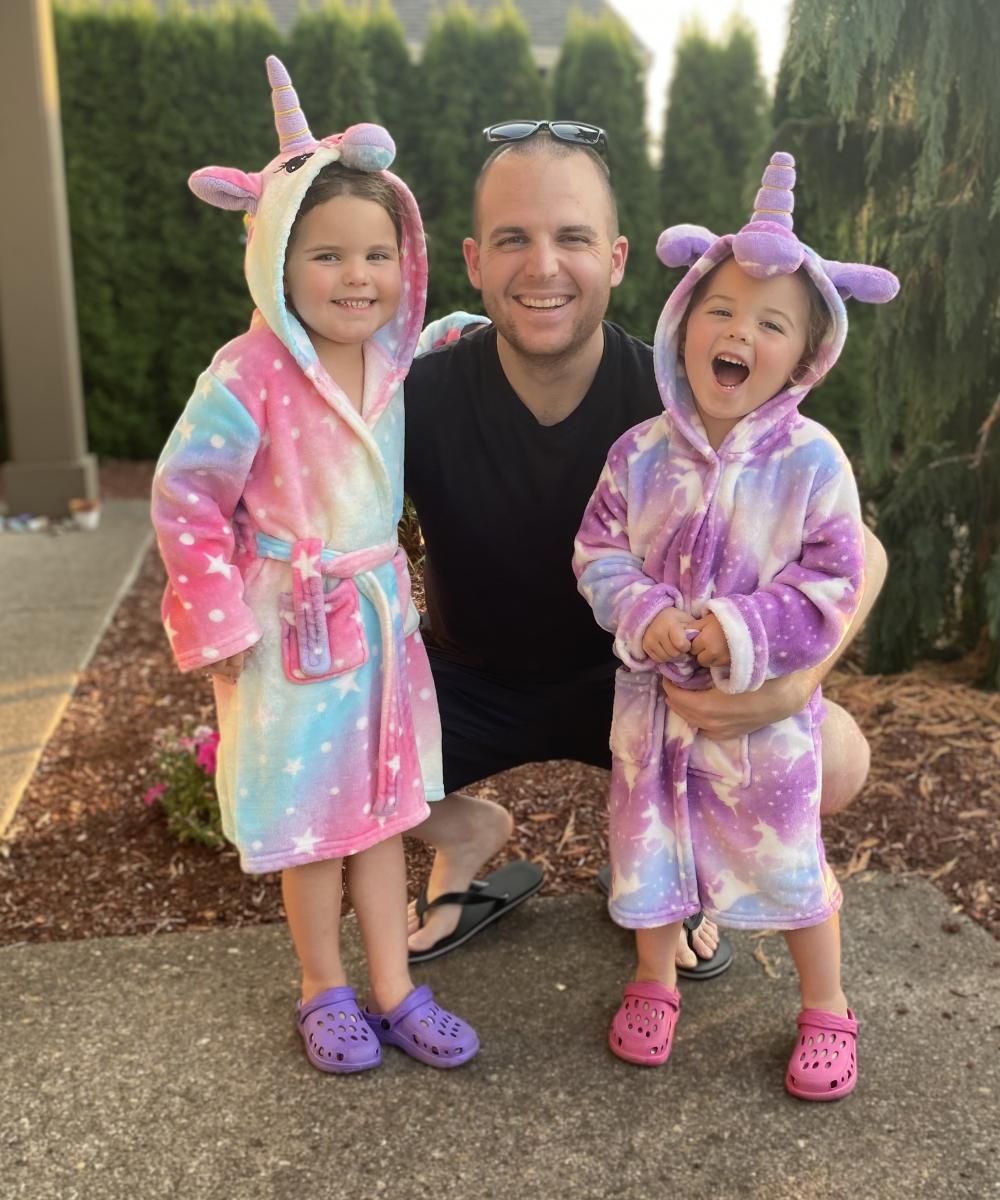 Justin Berry

CFP®, CLSP®, RICP®
I am an independent CFP® professional who believes in building relationships based on financial education and blunt honesty. My primary goal with every physician family I meet is to reduce their financial stress and help them avoid costly mistakes.
I specialize in helping physician families and primarily work with young physicians because decisions made during the early stages of a medical career regarding topics such as student loans, housing, disability insurance, and savings automation have a significant long-term effect on a physician's financial health. I have built relationships with groups of physicians at several hospitals in the Pacific Northwest such as Oregon Health & Science University (OHSU), Doernbecher Children's Hospital, Providence Portland, Providence St. Vincent, Providence Milwaukie, Kaiser Northwest Permanente, Kaiser Washington Permanente, and Legacy Health.
In addition to the comprehensive planning I provide for physician families who are finished with their training, I also provide a personalized financial education course for residents and fellows that covers essential topics most physicians will encounter during their career. I want the doctors I coach to be prepared to make informed decisions and to have a clear understanding of the "why" behind each decision they make. Financial education before the end of residency/fellowship is extremely helpful in accomplishing this goal. In addition to the one-on-one financial education course I have taken hundreds of physicians in training through, I also lead financial wellness discussions for residency and fellowship departments at OHSU, Providence St. Vincent, and Providence Milwaukie.
In February of 2019 I was selected to be the advisor in charge of the OHSU Guaranteed Standard Issue (GSI) Disability Insurance Program. This beneficial new option for OHSU residents and fellows provides the opportunity to purchase a portable, specialty specific disability insurance policy without going through a full risk screening and medical record review. The policy also uses significantly discounted gender-neutral pricing. If you are an OHSU resident or fellow and want to learn more about this option, please click here.
As an independent CFP® professional, I help physicians and their families address the following topics:
Debt management and repayment strategies including assistance with Income Based Repayment (IBR), Pay As You Earn (PAYE), Revised Pay As You Earn (REPAYE), and the Public Service Loan Forgiveness Program (PSLF)
Specialty specific, own occupation disability insurance and assisting with company selection among the "big six companies" which consist of Principal, Ameritas (Union Central), Ohio National, Guardian Berkshire, Standard, and Mass Mutual
Cash flow organization and automation strategies
Term life insurance options and assisting with company selection
Group benefits packages offered by physician employers
Retirement funding strategies (401a, 401k, 403b, governmental 457b, non-governmental 457b, Roth IRA, Traditional IRA, Solo 401k, money purchase plans, cash balance plans)
Education funding strategies for children or other loved ones
I have completed the education requirements and passed the exams for the following designations that allow me to better serve physicians and their families: CFP®, CLSP®, RICP®. If you want to learn more about what these designations represent and why you should care about your financial professional having these qualifications, please click here.
Personal Life
I was born and raised in Oregon by my parents who were both teachers. I met my wonderful wife in high school and we've been together since our Senior Prom. After graduating high school, I moved to Corvallis where I graduated from the Oregon State University College of Business.
There is nothing I love more than spending time with my daughters. Watching them learn and grow has been the most enjoyable experience of my life. When I am not with my family or at work I enjoy golfing, road trips, going to live comedy shows, and playing cards or board games with friends.